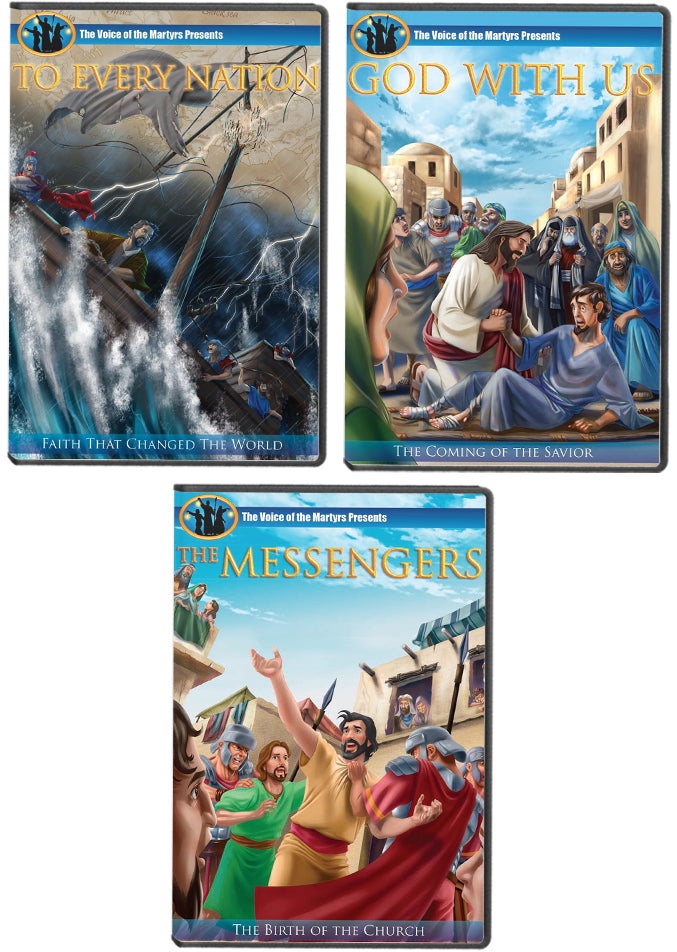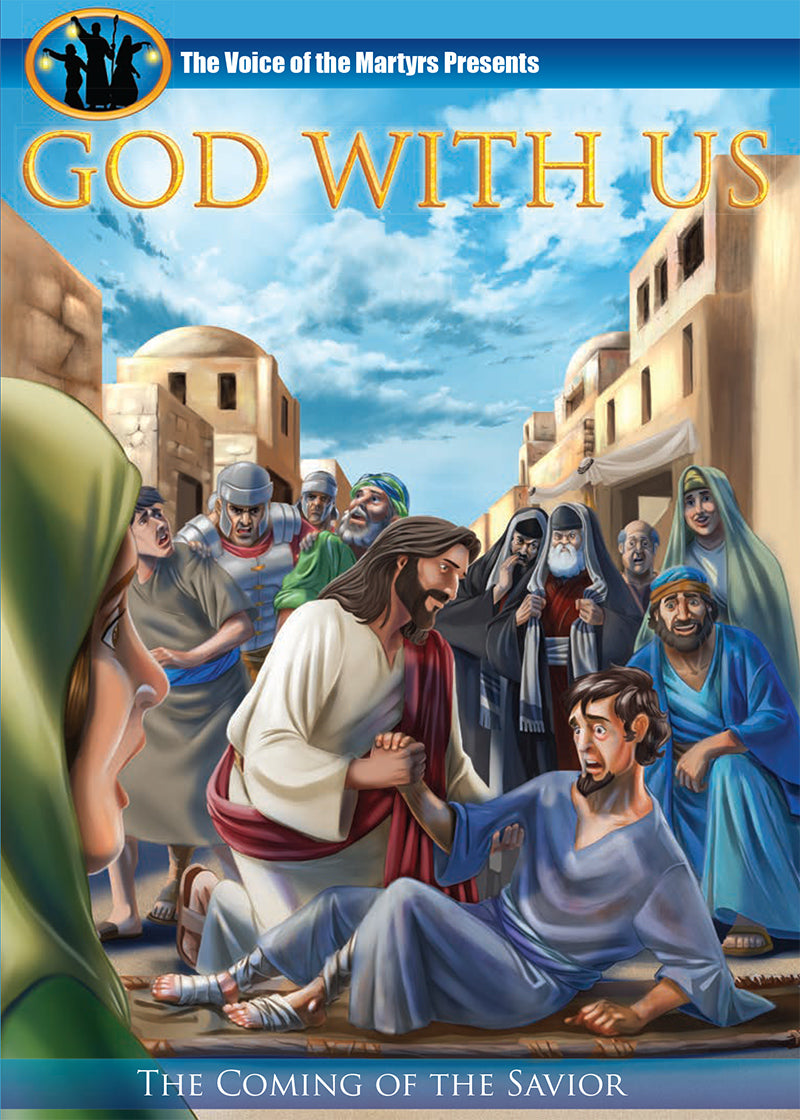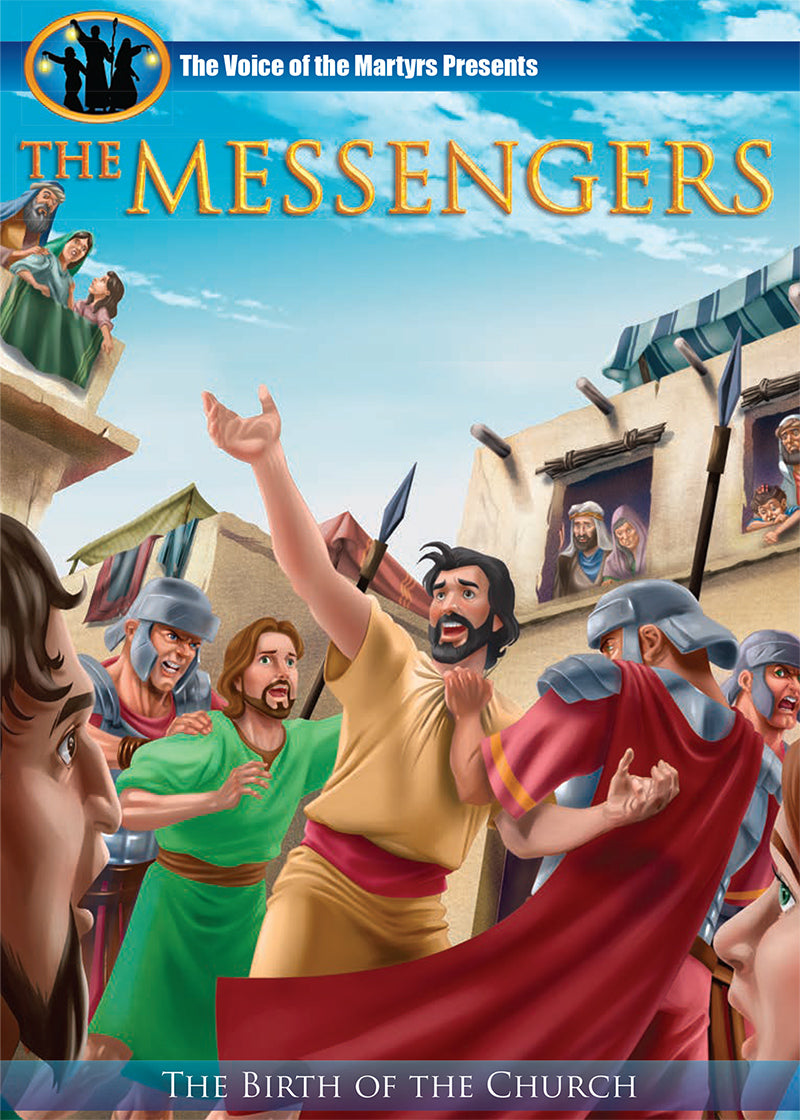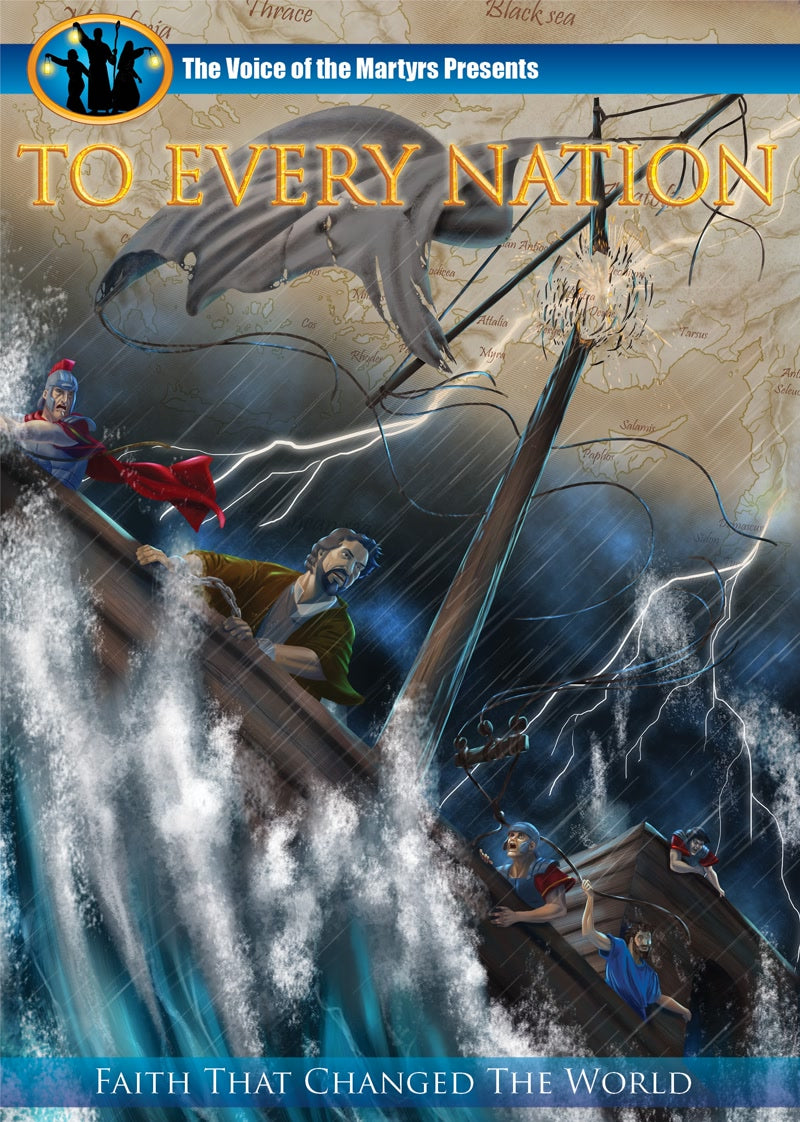 The Witnesses Trilogy: "God With Us", "The Messengers" and "To Every Nation" DVDs
Get all three of these animated movies for one special price!

The Witnesses Trilogy is a powerful retelling of the Gospels and the Book of Acts in three feature-length, animated movies.
In "God With Us" we witness the coming of Christ, His ministry and His death and resurrection.
In "The Messengers" we witness the birth and empowering of the early church.
In "To Every Nation we learn about the church's miraculous growth and learn how the first believers took the Gospel to every nation. 
All DVDs have both English and Spanish audio tracks and subtitles
DVD Region: All Regions - TV System: NTSC