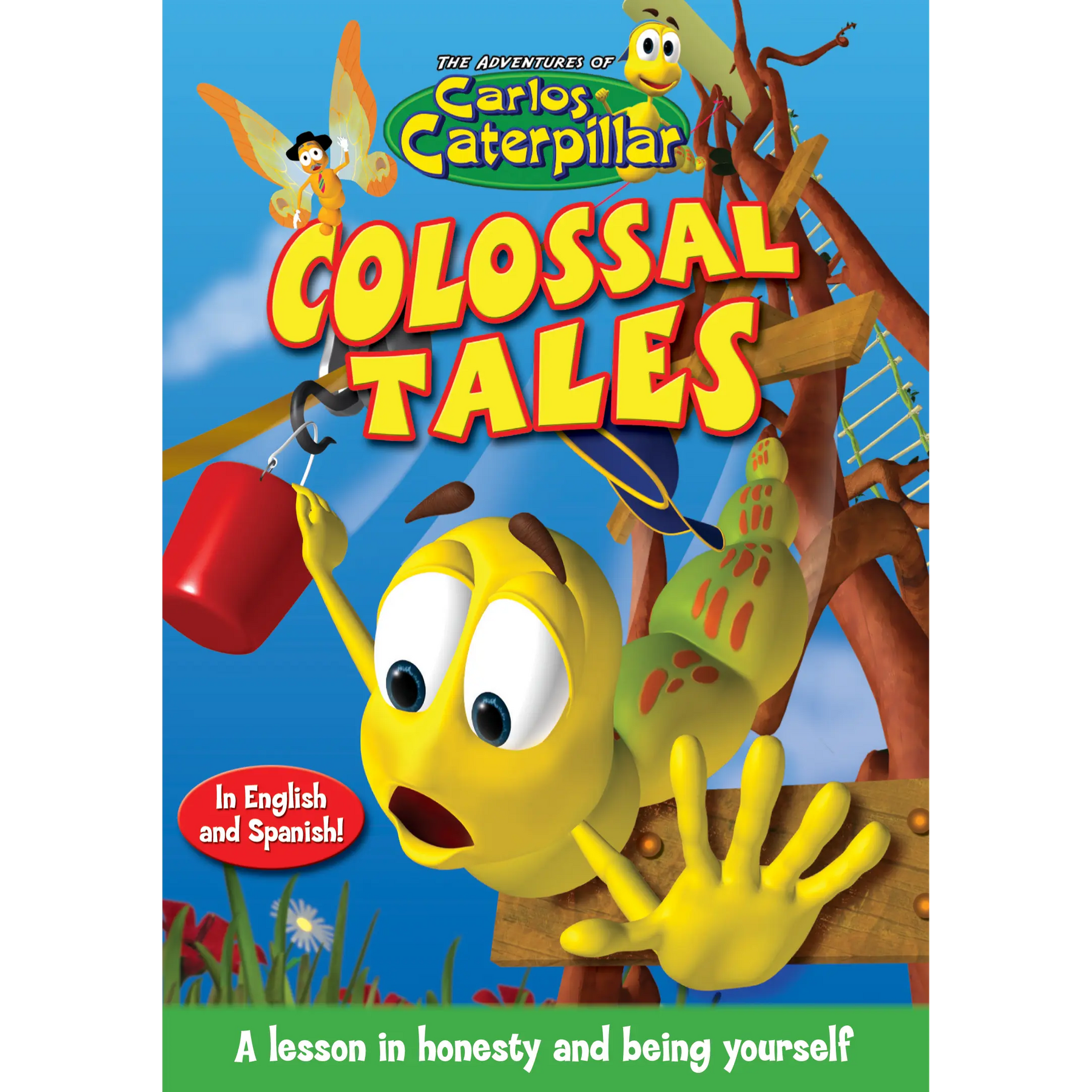 Carlos Caterpillar Episode 01: Colossal Tales - Video Download
A new student in town spells competitive trouble for Carlos and Sluggy and catapults our hero into a tangled web of deception and lies. The resulting inflation of egos leaves Carlos in a very, very uncomfortable position -- about six stories up in the air!

This episode teaches children the dangers of stretching the truth even a little, as it can lead to a slippery slope of more lies. Children will learn the importance of avoiding negative comparison with others and the blessings of simply being themselves.

Children ages 4 to 10 will enjoy these entertaining adventures done in full 3D animation with great music and Latin flavor! 
High quality MP4 video that you can play on your computer or other compatible device.
Available in English and Spanish.
SKU: VD-CC01