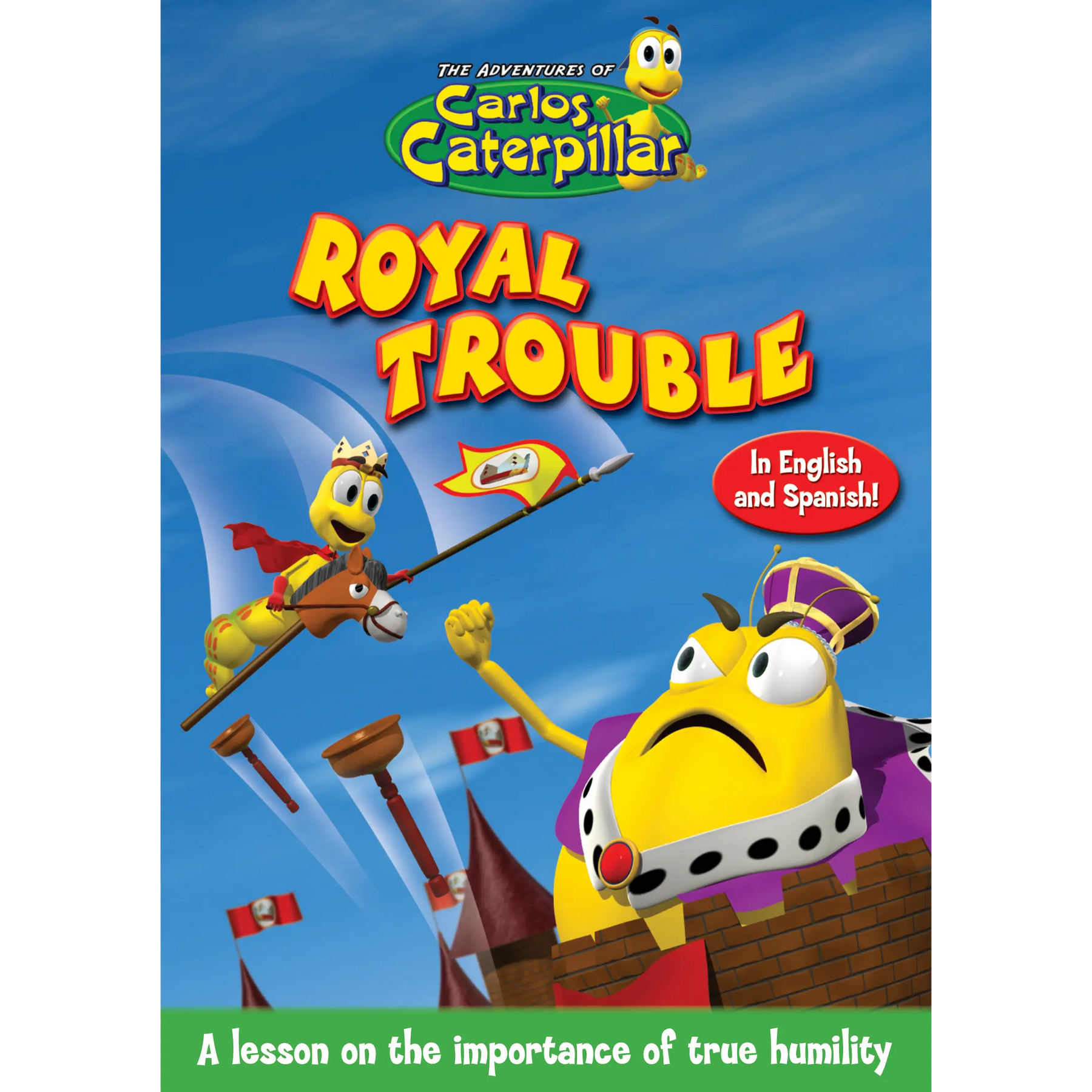 Carlos Caterpillar Episode 11: Royal Trouble - Video Download
Carlos and Sluggy compete for the coveted role in the school play, turning a simple school play into an unexpected and comical royal feud.

This episodes teaches true humility and doing your best to meet the needs of others.

Children ages 4 to 10 will enjoy these entertaining adventures done in full 3D animation with great music and Latin flavor! 
High quality MP4 video that you can play on your computer or other compatible device.
Available in English and Spanish.
SKU: VD-CC11